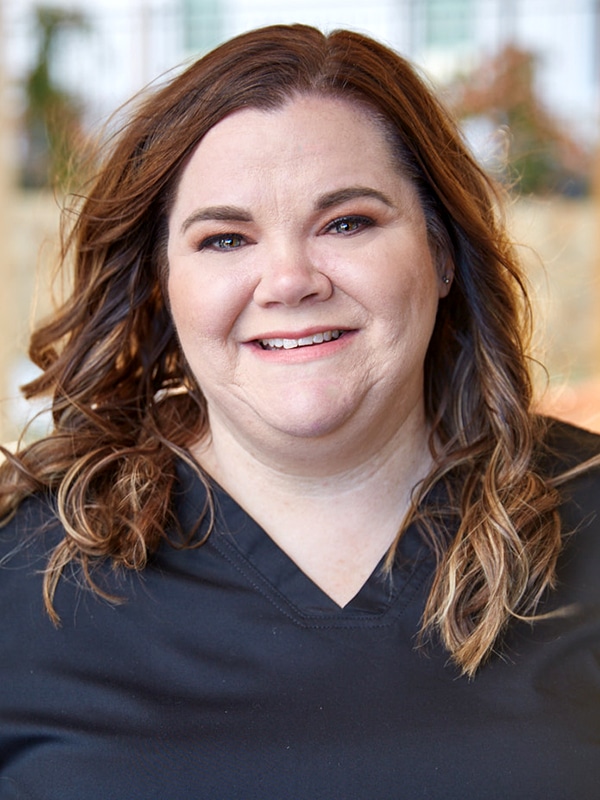 Candice
Lead Front Office
My name is Candice. I was born and raised in Texas. I have been married for over 15 years, and we have three wonderful kids and are foster parents to a little girl that we will be adding to our family soon. In my free time, you will find me supporting my kids at stock shows or the dirt track. I love taking random trips and spending time with family and friends. I have been an NRCMA for over 19 years and absolutely love what I do. I am very passionate about patient care and strive to touch the lives of others and make a difference in them.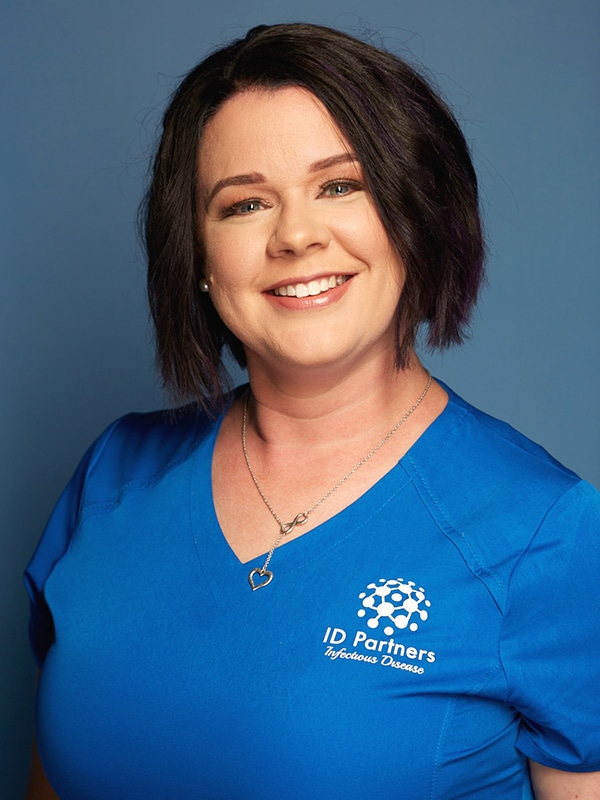 Stephanie Sellers
Registered Nurse (RN) and Nurse Coordinator
I graduated with my RN in 2009 and have a background in Med-Surg and ER. I started out as a nurse's aide and worked through nursing school at a local hospital.  In my first years as a nurse, I worked in Med-Surg learning hands-on patient care and developing strong assessment skills. I then moved into the ER setting and increased my critical thinking skills. I received training in caring for PICC lines and medication infusions. I have been an infusion nurse since 2017 with ID Partners and now serve as the Nurse Coordinator for the infusion center.
I am married to a firefighter and we have five children together that keep us very busy. We also have 4 fur babies that include a cat, a bunny, and two dogs. I like to spend my time off work with my family and friends.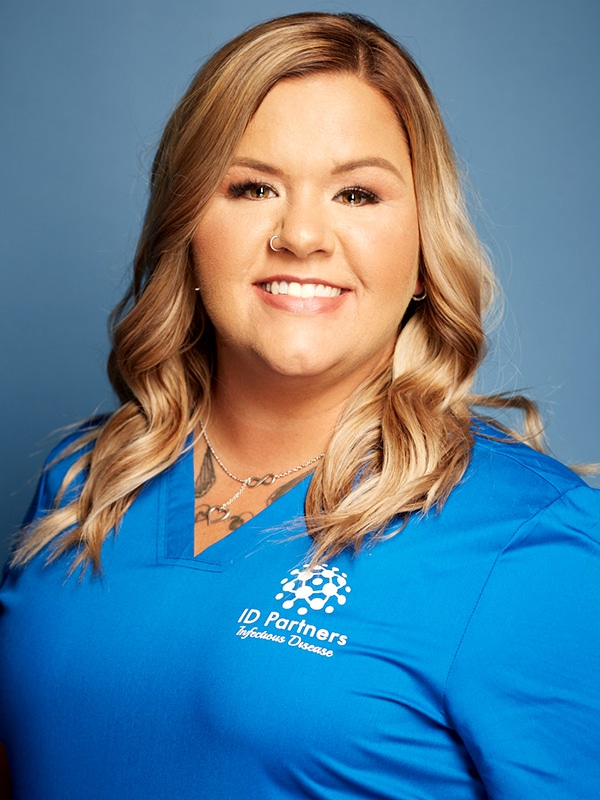 Misty
NRCMA
Hi, My name is Misty. I was born and raised in Texas. I was raised by my dad and grew up with my siblings here in Mansfield. I have two beautiful kiddos of my own, a son and a daughter, whom I now raise here in my hometown. I spend pretty much all my free time with my family. We love spending time together and making memories no matter what we do. Very family oriented, love being with family and friends! God is a big part of our daily lives, and we love to worship him on Sundays. I love all music, but country music is my favorite; I even love to dance! I'm goofy, down-to-earth, sensitive, and caring. I grew up my whole life enjoying helping others. In 2009 I decided to go to school for Medical Assisting. I graduated at the top of my class with a 4.0 GPA and as an Ambassador. I also decided to further my career by becoming a Nationally Registered Certified Medical Assistant. I genuinely love what I do; it brings me joy! I have now been an NRCMA with ID Partners since June 2020, and I really enjoy working for these excellent Doctors and caring for their patients.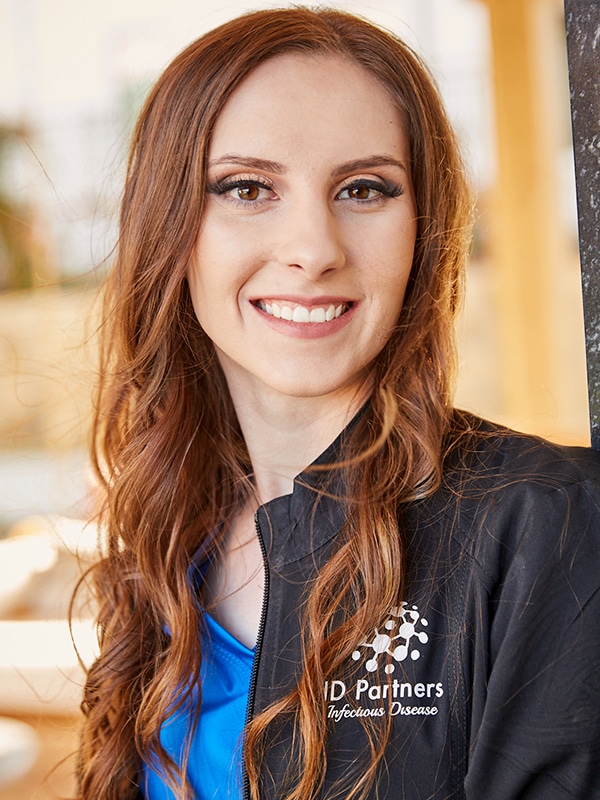 Haley
Medical Assistant
I grew up in Midlothian, Texas, with my three sisters. I have been married for three years and have 2 fur babies. I love spending time with friends and family, traveling, and off-roading.
I graduated with my associate's degree and decided to become a medical assistant in 2020. I started in pediatrics and became part of ID Partners in November of 2021. I truly enjoy what I do, so I hope to return to school to complete my bachelor's degree to further my career. I enjoy caring for our patients and love the doctors and staff at ID Partners.